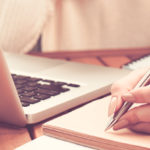 Our writing projects vary from blogs to website content to white papers, social media pieces, email blasts, product descriptions and more. The industries that request our help with their writing projects are all over the map—from architects to "-zines" and everything in between.
Much of what we write is ghost-written meaning Kathryn Atkins and Writing World will not appear anywhere on the piece. That's good because we write for you.
Older Website Content Projects*
Non-Fiction Author – Blog
Dentistry – Website Pages
Divorce at Holidays – Blog
Event Planners – Bios and Services Pages
Mortgage Consultant – Blog
Wealth Management – Website Pages
Website Designers – Various Clients and Projects
Biz Insurance Agent – Website Pages
SEO Professional – Website Pages
Multiple-Location Regional Nursery – Website Pages
Edgy Marketing Communications *
Body Trainer  – Groupon Ad Copy
Memoir Author Pantheon Books – Press Release
Blog Post – Logistics Company
White Paper – Privacy in the Workplace 
White Paper – Industrial Steam Ovens
Trade Journal and Magazine Articles*
Pharmaceutical Marketing Company: Patient Communications
Pharmaceutical Marketing Company: Diabetes Awareness
Website Designers: Tips for Marketers
Online CEO Magazine: Inspirational Leadership
2021
BYLINE= Kathryn Atkins: National Business Post: Don't Give Up!
BYLINE= Kathryn Atkins: Global Banking & Finance Review: Legacy Banking Needs to Change Its Tune
*Cutter Consortium: Design for Technology Accessibility 
*Fintech Futures: Is Customer Experience at the 'Centre' of your Digital Transformation Strategy?
*Digital Transformation: Digital Transformation in Healthcare Win-Win
*(Samples Available on Request for Ghostwritten Content)
Published Books
Giving My Self to the Wind, 2017
My Piano Hands: A Flash Memoir Collection, 2020
Find me on AMAZON!
Thought Pieces and Blogs
"THE CHALLENGE AND JOY OF FINISHING"
THRIVE GLOBAL and MEDIUM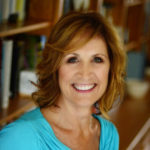 Business blog posts: Business and Life Trends
Author blog posts:  Kathryn Atkins.com