White Papers
Complicated and lengthy, a white paper may be 10-15 pages of technical, product or problem-solving information. They sound boring but believe us: Your B2B customers will appreciate them. These days, white papers are made to be easy to read and understand. In addition to useful content, white papers include excellent graphics, colorful charts and graphs – and a Table of Contents for easy access. They are also great ways to have reusable (but original because we wrote it with you) content for blog posts, Facebook posts, website content, and in-house or customer-facing presentations. You get a lot of bang for your buck.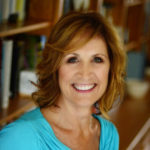 ---
White papers help your followers
Stay on top of new trends
Get information about products and services
Compare products
Help justify buying decisions
Develop a short list of qualified vendors
---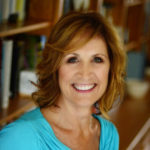 ---
What's a white paper? How is that different than a blog post?
A white paper promotes a certain product, service, technology or methodology, and is written largely for the purpose of influencing current and prospective customers' decisions.  It's long (3000 to 5000 words), where as a blog post is 300-500 words. A white paper will include graphs, charts, footnotes, and images to prove the points and enhance the educational value of the paper.
What kinds of companies should write white papers?
Most white papers are designed for B2B (business to business) marketing purposes, such as between a manufacturer and a wholesaler, or between a wholesaler and a retailer. So because the white paper is used to inform and persuade other companies that a particular offering (such as a product or technology) is a great choice for solving a particular business problem or addressing a specific challenge, almost any company can and should have a white paper on their website.
How long does it take Writing World to complete a white paper for us?
White papers can take weeks. The typical white paper starts with lots of research and many interviews. Then we create several drafts (maybe three or four), and then we recommend charts and/or graphs and help choose images and the design for the best readability. The hardest part: trying to get our busy customers to give us feedback on our drafts, to make comments, and to suggest the exact messaging they want the white paper to convey. But like anything that's difficult, it's worth it.